LOVE looks like education!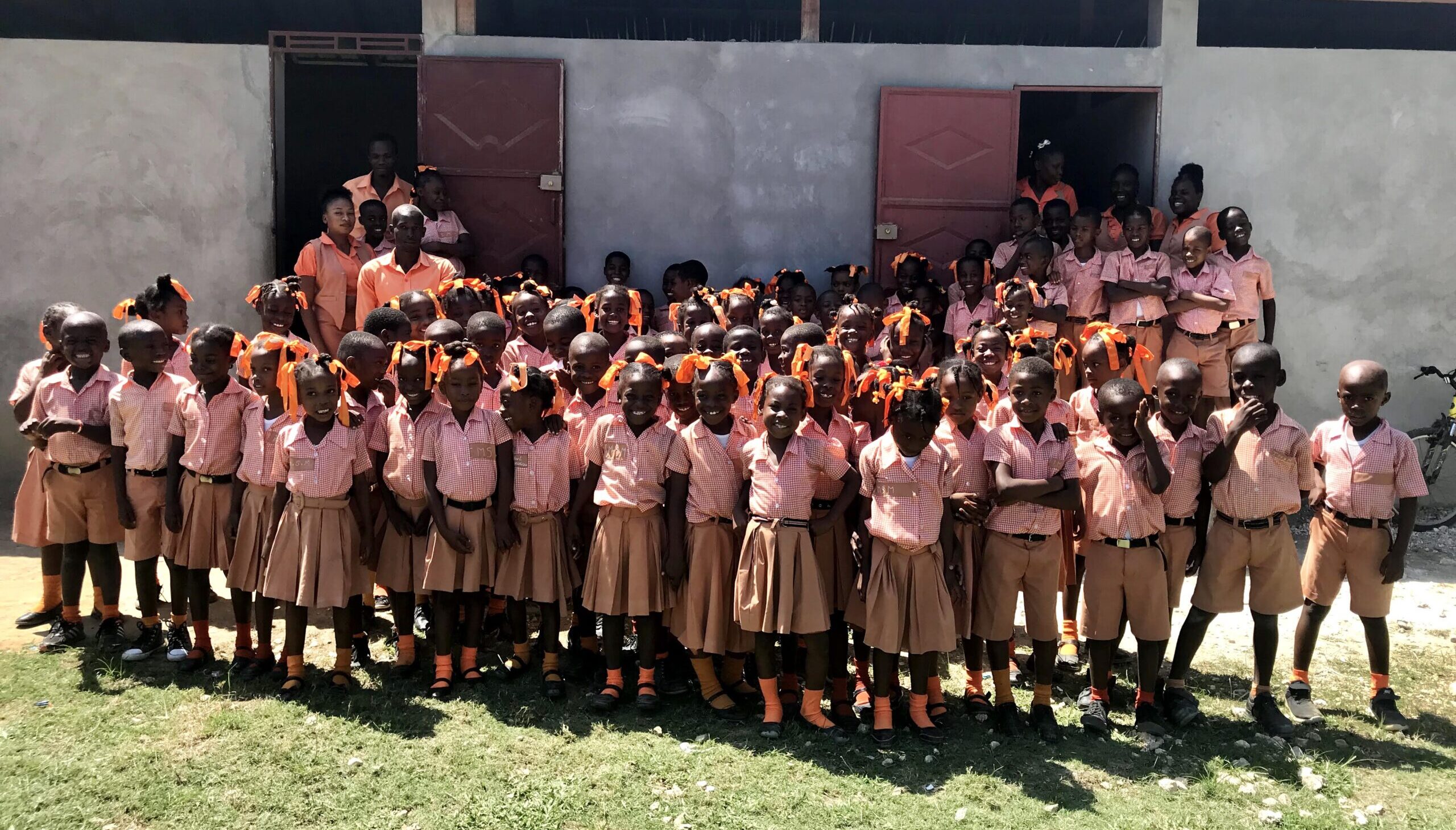 In America it is expected that all children will attend school. Children not only have the right to education, but it's mandated by law that they attend until 18 years of age or graduate 12th grade. However, in a 5th world country like Haiti, that is not the case. The average Haitian family spends 40-50 percent of its income on education, and in a small, rural community like Macomb, which has been devastated by poverty and there are very few jobs, these families struggle for education, and many times sell their children into slavery for the price of a seat in a classroom.
On October 1, 2013, Love Feeds OUR World opened our first school: Shilo Mission School. Thirty-three children attended the first day. Today, there are over 300 students enrolled at Shilo. In 2021 we finalized the purchase of land that will be the future home of Shilo High School.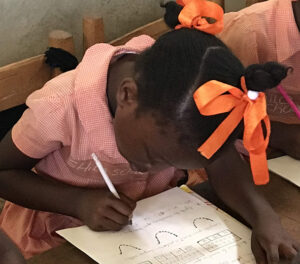 Shilo focuses on providing free, Christ-centered education to the neediest families in Macomb and nearby villages. Many of our children are orphans and child slaves known as "restaveks." Our youngest child slaves are just four years old. Most of our students are those who would not attend school without Shilo, or if their parents could find a way to send these children to school, then these families could not afford their basic needs such as food, hygiene products, shoes etc. In Haiti, uniforms, shoes, backpacks and materials are to be purchased by the families; in this community, many families cannot afford these basic supplies. At our school, the majority of these items are provided or students are allowed to come without these items until they are donated.
In Haiti, school begins at age three, but classes are not set-up according to age. Student must pass the grade to move on, and if they cannot pass the government tests in sixth grade, ninth grade, and the graduation test, they are no longer allowed to continue school; this is a government rule, not ours. To make matters even more difficult for these families, the government tests are written in French, and the families in rural Haiti don't speak French. They speak Haitian Creole, which differs greatly from French. This means that in addition to learning their regular curriculum, students must also be fluent in a foreign language (French) by sixth grade.
When you sponsor a child at Shilo Mission School, you sponsor a community of students. Your donation helps all of our students receive free, Christ-centered education including age and grade appropriate curriculum, a healthy lunch, and medical care. The cost of sponsorship is $30 per month. For more information about becoming a sponsor, visit our Take Action page.
It is through generous people that we are able to provide quality education in Macomb, Haiti.